1. Standard category
According to the "Standardization Law of The People's Republic of China", China existing standards are divided into five category, as National standards, Industry standards, Local standards, Group standard and Enterprise standards. There are certain compliant and internal relationship among those standards, forming a national and hierarchical standard system.
1) Mandatory standards are technical requirements for ensuring human health, life and property safety, national security, ecological and environmental safety and meeting the basic needs of economic and social management.
Number

Code

Meaning

Administrative Department

1

GB

National standards

GB****-****

SAC

2

GB/T

Recommended National standards

GB/T****-****

SAC

3

GB/Z

Technical documents of National

standardization guidance

SAC
Remark: SAC refers to Standardization Administration of China
2) Industry standards are technical requirements that need to be unified within a certain industry nationwide regarding no recommended National standards existed. Examples of some industry standards are as follows:
| | | | |
| --- | --- | --- | --- |
| Number | Code | Industry name | Centralized management department |
| 1 | QB | Light industry | Ministry of Industry and Information Technology |
| 2 | FZ | Textile industry | Ministry of Industry and Information Technology |
| 3 | HG | Chemical industry | Ministry of Industry and Information Technology |
| 4 | SJ | Electronic industry | Ministry of Industry and Information Technology |
| 5 | WS | Sanitation industry | Ministry of Health |
| 6 | LS | Grain industry | State food administration |
3) Local standards are special technical requirements to meet local natural conditions and customs. The code name of the local standard is "DB" plus the administrative code of provinces, autonomous regions and municipalities, such as Guangdong, which is 44. Guangdong mandatory local standard code is DB44. Recommended local standard code in Guangdong is DB/T44.
4) Group standards refer to social organizations such as societies, associations, chambers of commerce, federations, industrial and technological alliances, etc., coordinating with relevant market entities to jointly formulate standards to meet the needs of the market and innovation, which shall be adopted by the members of the group upon agreement or by the society voluntarily according to the provisions of the group.
5) Enterprise standards refer to standards that can be formulated by enterprises themselves or jointly with other enterprises according to their requirements.
2. Standard attributes
Standards can be divided into mandatory and recommended attributes.
● Mandatory Standard
Ensuring the human health, life and property safety, and enforced by laws and administrative regulations.
● Recommended Standard
A type of voluntary standard adopted through economic means or market regulation in Production, exchange, use, etc..

3. National standard system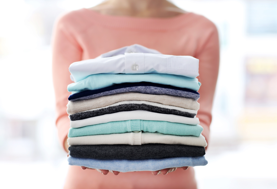 1) Textile national standard system diagram
● Labeling requirement
• Instructions for use of products of consumer interest - Part 4: Textiles and apparel GB/T 5296.4
• Textiles - Identification of fiber content GB/T 29862
• Textiles - Care labelling code using symbols GB/T 8685
● Mandatory Standard
• National general safety technical code for textile products GB 18401
• The safety technical code for infants and children textile products GB 31701
• The restriction of hazardous materials in polyvinyl chloride artificial leather GB 21550
• Leather and fur―Limit of harmful matter GB 20400
• General technical requirements for products with filling materials GB 18383
● Recommended Standard
• eg:Knitted T-shirt GB/T 22849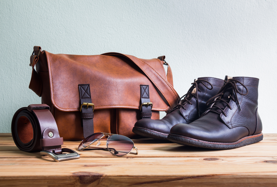 2) Footwear national standard system diagram
● Mandatory Standard
• Safety technical specifications for chidren's footwear GB 30585
• Children's canvas rubber footwear(shoes) GB 25036
• Rubber shoes healthy and safe specification GB 25038
• Leather and fur―Limit of harmful matter GB 20400
• The restriction of hazardous materials in polyvinyl chloride artificial leather GB 21550
● Recommended Standard
• eg:Athletic shoes GB/T 15107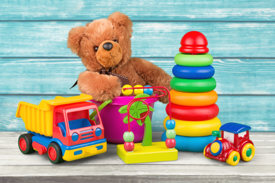 3) Toy national standard system diagram
● Mandatory Standard
• Toys safety―Part 1: Basic code GB 6675.1
• General requirements GB 6675.2~4
• Specific requirement GB 6675.11~14
• Electric toys-Safety GB 19865
● Recommended Standard
• Eg:Sewed plush and cloth toys GB/T 9832
● CCC certification for toys
• Child vehicles, electric toys, metal toys, plastic toys, projectile toys, doll toys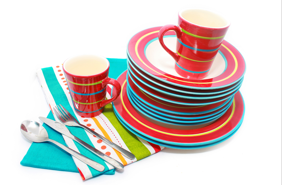 4) Food contact materials national standard system diagram
National standard system for FCMs
● Basic norm
• General safety requirements GB 4806.1
• Additive requirement GB 9685
● Product standards
• Pacifier GB 4806.2
• Enamel GB 4806.3
• Ceramic GB 4806.4
• Glass GB 4806.5
• Plastic resin GB 4806.6
• Plastic products GB 4806.7
• Paper and board GB 4806.8
• Metal GB 4806.9
• Coating GB 4806.10
• Rubber GB 4806.11
• Other materials not yet standardized, such as wood, adhesives, inks, composites, etc
● Production management
• Production of general hygiene specifications GB 31603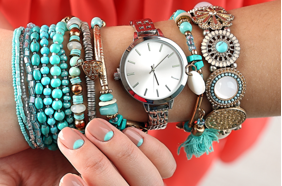 5) Jewelry national standard system diagram

● Special mandatory standard
• Jewellery - Fineness of precious metal alloys and designation GB 11887
• Adornment - Provision for limit of baneful elements GB 28480
● General mandatory standards for materials
• National general safety technical code for textile products GB 18401
• The restriction of hazardous materials in polyvinyl chloride artificial leather GB 21550
• Leather and fur―Limit of harmful matter GB 20400
• Others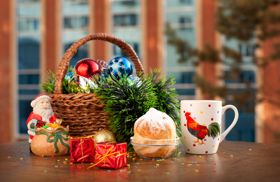 6) Groceries national standard system diagram
● Mandatory Standard

• Safety requirements of soothers for babies and young children GB 28482
• Child's toothbrushes GB 30002
• Toothbrushes GB 19342
• Request in common use of security for student's articles GB 21027
• Flammability of automotive interior materials GB 8410
• Others
● Recommended Standard
• Umbrella GB/T 23147
• Sanitary absorbent pads(panty liner) GB/T 8939
• Wet wipes GB/T 27728
• Waterproof packaging GB/T 7350
• Others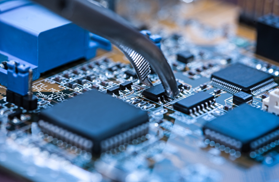 7) Electrical and electronic national standard system diagram
● Mandatory Standard
• Household and similar electrical appliances―Safety GB 4706 whole series
● Recommended Standard
• Requirements of concentration limits for certain restricted substances in electrical and electronic products GB/T 26572
● CCC certification
• Electric wires and cables, circuit switches and electrical devices for protection or connection, low-voltage appliances, etc